Heat distortion works great for Star Destroyer exhaust!
I put together a little Star Wars fan art vfx shot this past weekend. Heat distortion worked great for simulating Star Destroyer exhaust.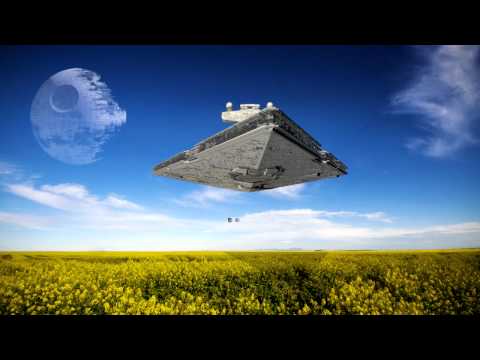 I added the heat distortion to a 3d grade layer, placed it behind the destroyer model, then parened the grade layer to the destroyer.
I did have some trouble with glitchy shimmering of the shadowing on the Star Destroyer. I tried turning up Self Shadow Bias on the models material, which, at around 30 % fixed the shadows, but then caused whole large sections of the model to flash brightly. Couldn't find a workaround. Oh well.
Sort of related: Does anyone know a way to reduce the shimmering that occurs when 3d models are placed a large distance from camera? Small detail seems to cause problems. I know this is not unique problem for Hitfilm - I see same issue in Blender and Carrara.
Comments