"Let's Get Physical" - a stop motion animated short film made with miniature skeleton.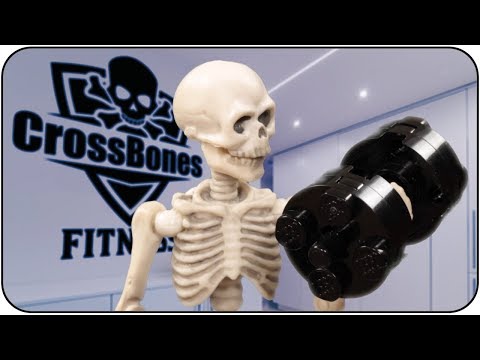 This is a stop motion animated short film created with Re-Ment Pose Skeleton which is about 3.5 inches (9cm) high. It was animated at 24fps using a Canon T5 equiped with manual Minolta lenses.
Dragonframe was used for image capture. Editing and visual FX were done with HitFilm Pro.
My set was a 24"x24" (60x60cm) table with blue t-shirt as a backdrop for the purpose of chroma keying.
The lighting used for this film were two desk lamps that had their bases replaced with clamps to attach to the table and two utility clamp lights on tripods. The actual lights were Phillips daylight LED 60W equivalent bulbs diffused with a piece of printer paper.
The backgrounds in all the scenes are all royalty free images.
Comments