Beginner questions about making music videos with Hitfilm Express
Hi everyone,
I'm quite new to film making and my goal is to learn how to produce simple videos for my music projects. The videos should focus on us playing our instruments and will be more like a live video than a pop music video with story etc. Here is a link to a video of someone else whose style I really like: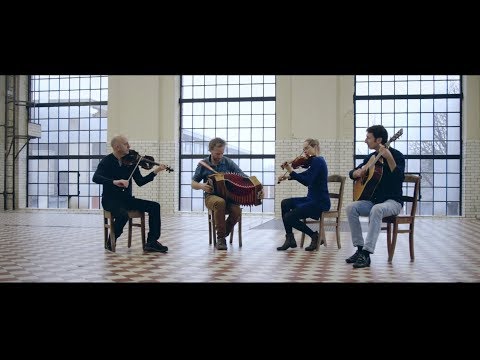 I would ultimately like to be able to produce something similar.
I have already started learning about the basics of Hitfilm Express and filming, but I could use a "reality check" of my plans and/or tips on how to go about achieving my goal.
What I think how everything would work out:
Record the audio track for the music video (completely off topic for this forum but I already know how to do this/I can use studio tracks of our music). I'll call this track the "master track".
Plan the shots by planning different angles etc.
Record each angle/shot by playing playback to the "master track".
Put all the videos on different "layers" in Hitfilm and sync all of them with the "master track". The idea being that I can than easily cut, since all shots are in sync to the same master track. I have no idea if this is the right way of going about this, though
Cut the videos, process them etc.
I know that this will be quite a bit of work to learn all this stuff and then produce such a video, but I feel quite motivated and am super interested in learning all this. Step 5 is obviously also be a huge step, but right now I am more worried about those "logistic" steps 3 & 4, which I am quite uncertain about. A few questions:
Is this a realistic view/plan for producing this type of videos?
Does step 3 make sense? If not, what would be the correct way to do this?
How do I record the videos in such a way that it will be easy to sync them with the master track later on? I'm thinking of having a count in to a clap in the master audio, also clap while recording the playback video (to have a clear audio signal for syncing), then have a count in to the music and then record a whole shot through the whole master track for each angle. But this seems quite cumbersome to me. Any tips would be appreciated.
I read that Hitfilm Express is not good with multi-cam videos. I wouldn't use multiple cams ,but different shots of the same cam, which seems quite similar? Would this be a problem? Is Hitfilm Express the right software for me?
Thanks for taking the time to read this. Any help would be much appreciated. I am also looking for tutorials on how to film such a music video, but I haven't found a lot so far (most videos about music videos focus on a different style of music video).
Comments