Steampunk pistol prop
Hello, Here is a prop i've been making over the last couple of weeks, a bit on and off really. Would really appreciate your feedback on it because personally i'm really happy with how it turned out.
I made this prop for Simon jones/tarn and It's a trap for their new arms race webseries, if you can remember back on the fxhome forums i was a massive fan of their original short and so i asked them if i could make something for them. The design is all my own and it's meant to be a naval gun, though it could just be used as a pistol. I'll hopefully send it off to them in a couple of weeks when they need it and hopefully it'll be good enough to be in their series- either way i'm really looking forward to seeing what they come up with next year: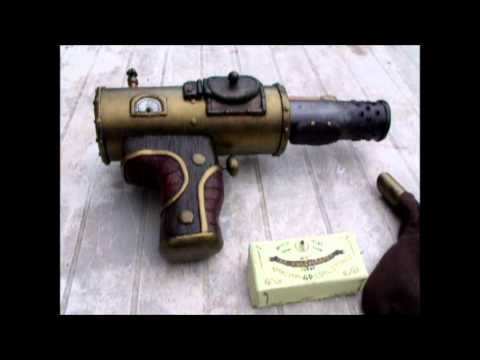 Like i said- i would love to know what anyone thinks, and also if you have any suggestions for future props- i'll give anything a go that seems unique or interesting- i'd never heard of steampunk before Arms race and after being introduced to it i'm thoroughly enjoying it!
I've been thinking of perhaps doing a lightsabre prop tutorial using the same methods as this prop- milliput and styrofoam. Would anyone be interested in that?
All the best!
Sam
Comments
This discussion has been closed.