Performance video, "Even When I Lie"
This is a performance video I recently threw together with a good friend of mine. The song is an original by
Jody Ellen
, who is regularly a vocalist for the steampunk band
Abney Park
. She recently recorded piano and vocals for an original song for her solo project, and posted a link to it on Facebook. My friend David and I recorded drums and bass (I'm drums, he's bass) to it, with her approval, and this is the result. I'm pleased to say she liked it, and even shared the link on her page, which i was pretty excited about. The fact that she was even OK with us fiddling about with her song is pretty cool, I think.
Anyway, I'm planning to do more of these type of videos in the future, as I get back to recording more original stuff, and thought I'd share this video to see what sort of suggestions you guys had to make future videos better, or more interesting. I'm pretty happy with the result personally, but there's always room for improvement. I'd personally prefer to see Jody, rather than us, but since we were writing/recording our bits independently of her, I ain't got no footage of her to use. There is a video of her performing the song
here
, but its a bit more free tempo, and wouldn't edit together that well.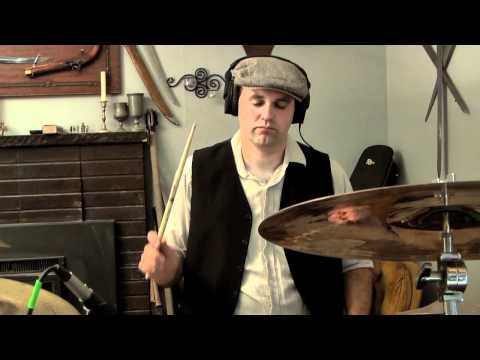 Bonus points for finding the mistakes in our performance.
I know I miss my ride cymbal twice, which I could have easily fixed in the mix and edited the video around, but I left it in for authenticity. Also, this sound best turned up good and loud, with a system that can handle the low end well.
Comments