Modern Warfare: EndGame
My first film using HitFilm ultimate!
[size="5"]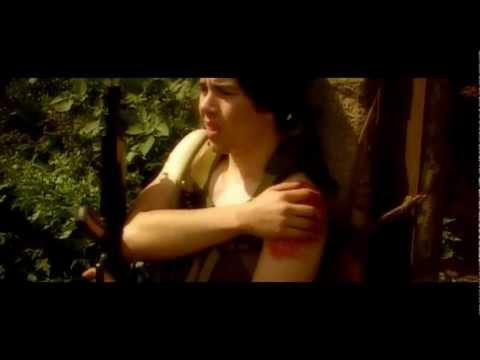 [/size]
A fan film tribute to video game series 'Modern Warfare'.
All filmed in one day this was shot on pretty much no budget apart from what was spent on food and drink for the cast and crew, travelling expenses and the electric to power the editing laptop!
Look out for references to the game such as the first person view and a character healing after taking cover.
The film follows two soldiers who are sent into "EndGame Zone" to put a stop to General Rawi's drug deal. The profit of said drugs would fund Rawi's future terrorist schemes.
The film was cut on Corel Video Studio X4 and the visual effects were done on Adobe After Effects and HitFilm Ultimate.
-----------------------------------------------------------------------------
STARRING George Ambrose, Jake Clarke, Will Key, Jason Parrish, Richard Shaw and Alex Gibbs
SHOT EDITED AND DIRECTED BY Josh Trett
SOUND Joe Greenacre, Jake Clarke, Josh Trett
PRODUCED BY Josh Trett, Jake Clarke, Will Key
MUSIC BY Pro Scores, Kevin Mceleod
COSTUMES BY Will Key, Jake Clarke, Jason Parrish, Ricahrd Shaw
a TRETT FILMS production
-----------------------------------------------------------------------------
http://www.youtube.com/trettfilms
http://www.twitter.com/TrettFilmsTK
http://www.facebook.com/trettfilms
http://www.trettfilms.tk
Comments