Atomic Productions needs YOUR help to get to Hollywood!
Hey guys!
Our award-winning short, Thunder & Ash, is going to Los Angeles this month! As part of Filmapalooza 2015, it will be shown at the world-famous TLC Chinese Theater in Hollywood and participate in an exhibition featuring other shorts from all over the world. With several days of screenings, an awards gala, keynotes, and discussions- it's an incredibly humbling experience and honor to be a part of this amazing event. To do this, we need YOUR help!

We made the film as a part of the San Antonio 48 Hour Film Project last year, and if you know us and our work throughout the years, you'll know that the 24- and 48-hour contests are something we thrive on. Check out the film itself in the embedded video itself, and the production of it in the 'making of' thread linked here.
Well, this year in particular, we happened to have our film go further than any previous entry has! The film won lots of awards regionally, including Best Film, Best Directing, Best Acting, Best Writing, Best Cinematography, Best Editing, and Best Sound Design. It's going to screen at the Chinese Theater, and then *possibly* the Court Metrage at the Cannes Film Festival.

So why am I mentioning any of this at all?
Well, as we live in Texas and the festival is all the way in California (over 1200 mi / 2200 km away!) , there's a lot of ground to cover just to get there. What's more, the nice people at the 48 Hour Film Project put a lot of effort and production into throwing their Filmapalooza in LA, and so passes for the event are quite expensive ($300/person) once you start tallying the costs.
This is where you come in!
We need your help to get us to this event -- and would be absolutely thrilled to receive any donation you can give us for this cause. Check out our GoFundMe campaign by clicking here, and consider donating!

We realize, ultimately, this is just a trip to LA to watch a movie in most people's eyes. But for us it's an incredibly special and rare opportunity to connect with an international audience and with filmmakers from all over the world- representing not just our work, but our city, our community, and the state of Texas itself.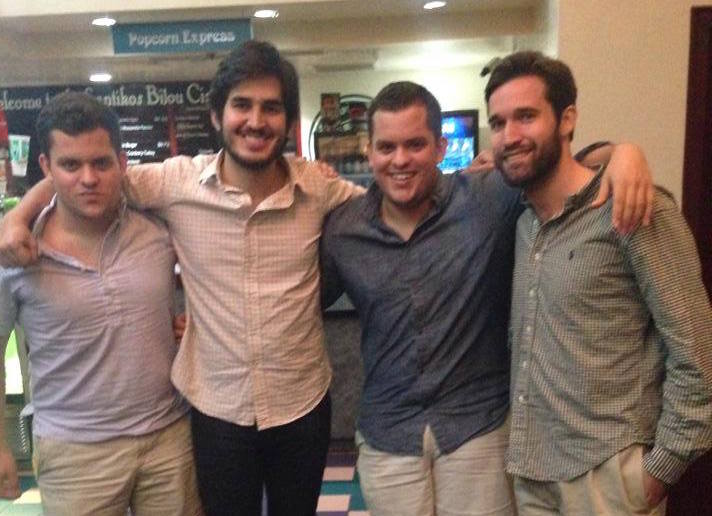 Any form of support we can get we greatly appreciate.
We at Atomic are a passionate and loyal team. We believe deeply in the power and magic of movies, and the profound and moving effect cinema can have. We're not just a company or a name, we're a group of best friends. Of brothers. A family. And as a family, we want to see this through to Hollywood. If you can, please help us get there.
Alsoooooooooooo....
Anyone from this thread who sees this and donates $50 USD or more gets a free poster from the film*, signed by myself and my brother, Andrew, and shipped to wherever you may be in the world!

*Just let me know at [email protected] where you want the poster sent, and if you want the primary one (top of thread) or one of the three variants above.

Thanks again, guys, for your time and consideration, and for continuing to support our little filmmaking group as we grow and develop. FXHome and Hitfilm have been integral to our success as filmmakers, and even being able to post this thread in this community is an honor in and of itself.