The Splinter Cell - An Atomic Fanfilm
Hey all, today I wanted to share with you guys our latest effort- a Splinter Cell-inspired fanfilm we've titled the somewhat popular-at-the-moment '
The
Splinter Cell'. It's part origin story, part prequel, part open-ended sequel, part reboot. Below is the first image from our production shoot- which we're currently in the middle of and began a few days ago.

As what likely anyone from the original FXhome community or forums will remember, Splinter Cell was initially a project we began and worked at great lengths on almost a decade ago that helped usher in a more serious and concentrated effort in film for both myself as a filmmaker and Atomic as a team.
Here are a few behind-the-scenes of production, for those interested.
 

We've been working and preparing production the past several weeks off-and-on, recruiting actors, training, and scouting locations- and are extremely pleased with how everything has gone thus far. As we stated on the Atomic Facebook page earlier this week:
Nine years ago we started working on a short dramatic action Splinter Cell fanfilm we called 'The Gorsky Assignment'. The script was 23 pages, the vision was grand (and essentially unattainable), and the production values- at the time- were the highest we'd ever attempted or achieved.

Though we had been kicking around with cameras and editing stuff for years prior, the short marked what we all at Atomic consider to be the seminal work that galvanized who we were, what we stood for, and our great leap to be taken more-seriously both as filmmakers and purveyors cool, entertaining content.
The era was pre-YouTube, pre-social media- but drew a fanbase and online audience nonetheless. And, perhaps for the first time ever, gave us all some sort of measurable validation as filmmakers. A sense of meaning and excitement.
Our Splinter Cell project, long forgotten and abandoned for being too grand, too difficult, too expensive- helped make us who we were. Kickstarted what we would later become. And embody what we continue to strive for.
And it is for this reason that on the anniversary of the start of that fateful production, almost down to the exact same day 9 years ago, we enter production on it again. Rebooted. Restructured. Shorter and more visceral. No longer just 'kids with guns' running around on-camera. Something more serious, and in turn, something we're very excited to show you all.
Below you can see a clip from the first sequence and first day of our original short from the summer of 2005.
 
A
nyway, just wanted to share with you guys, for anyone interested!
UPDATE:
Hey all- just wanted to inform that we've wrapped production and are in the process of editing, grading, VFX, scoring, and all the rest that post-production entails. Though it was a difficult and hard-fought process of grueling un-air-conditioned warehouse nights in 110+ degree heat, we're really happy with all the footage, staging, performances, and experience of the whole shoot- and excited to show you all how it turned out. Below is the 'wrap' bumper image/banner also put on our Atomic Facebook page  (
http://www.facebook.com/atomicpro
) and a set of character images of real-life incarnations from the game that we've featured in the promotional materials for the short.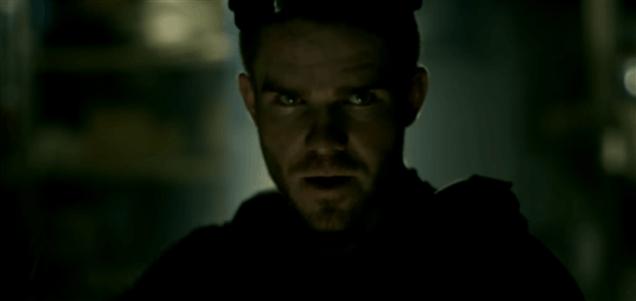 Really happy with how it all is turning out- check it out all whenever you have a chance and let me and Ben know your thoughts!
We'll be working on this off-and-on in our open and non-commercial time over the next few weeks, with a teaser soon to follow this image release and a small bit of marketing before ultimately premiering the final short, likely within the next month or so. Stay tuned!
 
UPDATE:
Official poster released.
UPDATE: Release date announced for August of this year. 
Comments