The SketchUp Thread
cluelessnube
Website User
Posts: 476
Just Starting Out
My 3D life took a big leap forward this week when I came upon a free 3D modeling app that I really like.    Who knew that could happen??
SketchUp describes itself as "the simplest free 3D modeling software on the web". Sounds right to me as I watched one 5 minute video and then began immediately creating basic models. I've never met any 3D app that was close to being this accessible.
The first thing I did before diving in to SketchUp was to determine whether I could import SketchUp models in to Hitfilm. The answer is yes.
If you buy SketchUp Pro it exports in various formats that Hitfilm will accept so no problem here at all. I tested the trial version of Pro and file transfer from SketchUp to Hitfilm seemed to work perfectly.
However, SketchUp Pro is a tad pricey at $229 per year subscription, or a one time fee of $575. So some may prefer to start with the free version.
After a couple days of research what I found that the free version that worked the best for Hitfilm was SketchUp Make 2017.
https://www.sketchup.com/download/all
This is downloadable software for Windows and Mac. For 30 days it operates as a trial of SketchUp Pro, and then reverts to a feature reduced free version. This is now outdated software that will no longer be updated. It may vanish from their download page, so get it now, just in case.
SketchUp Make will only export in Collada DAE.  So what you need to do to get your model in to Hitfilm is convert that file to FBX using this converter:
https://www.autodesk.com/developer-network/platform-technologies/fbx-converter-archives
Please note, I experimented with a couple of online converters and they didn't work. This Autodesk converter does work.
If you're new to SketchUp and 3D modeling in general a good place to start is this video tutorial series.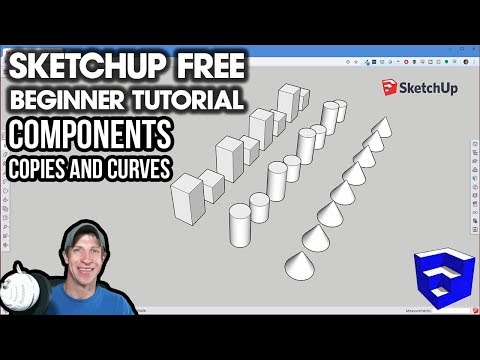 This guy does a good job at introducing SketchUp. His video covers the online free version and not SketchUp Make, but they should be very similar.
To get a quick look at him building a simple house in SketchUp try this video: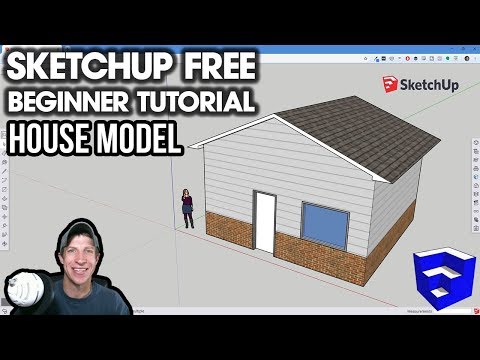 To see models made in SketchUp try their 3D Warehouse:
https://3dwarehouse.sketchup.com/search/?hl=en
I've read that while you can create human models in SketchUp, other software like MakeHuman is probably the wiser choice for that.
Please note, I am very new to SketchUp so the above is a first impression, not expert testimony. I'm sure I've left out many features of SketchUp which I've yet to discover.
Like any software I'm sure SketchUp won't be for everyone, but if you've tried modeling in other programs like Blender and got discouraged, this could be the solution. What I hope to do is create houses, furniture and other 3D scene models in SketchUp so I'll know in advance that they will work in Hitfilm. When I get some decent scenes together I'll post a video.