A new Subtitle solution for hitfilm, Subtitle Wand
Hi, I'm Chinyun,  an amature Hitfilmer, and software developer of the open source project, Subtitle Wand.
Motivation
Because there are a bunch of fancy (Premiere)subtitles that used by Taiwanese youtubers (I'm Taiwanese), It will be lack of views If youtuber's video have no subtitle. And there is a day that push me to Adobe Premiere, but I hate the whole experience with Premiere, If you don't use Adobe Effect, you will never make a FINE video, so that's why a fairly amount of crackers that overwhelming the internet.
The fact pushed me back to Hitfilm and think about what's the best Subtitle solution, and I finally figure out, that should be a time for me to make a solution, so Subtitle Wand comes out.
About Subtitle Wand
Subtitle Wand is an image-based solution, to let hitfilmer import Sequence of subtitles by using Image Sequence. And It's open-source and cross-platform for any users.
Video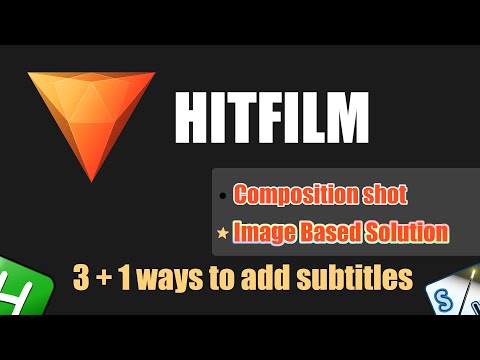 All subtitles in the video are generated by Subtitle Wand.
Others
If you got any issue, feel free to feedback in repository, I'm willing to help, If I have some time :P
(Sorry for repost, I seems to delete accidentally)
Comments