Overture No.1 - Star Trek 27 - In Search of The Lost Plot. 3d animation composited in HF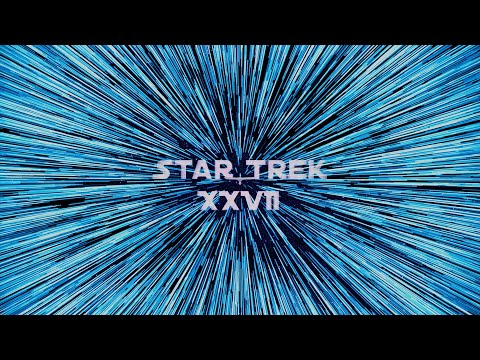 Eve all, I hope everyone is feeling ok and safe. Please don't panic - we will get through this...but only if we have an open heart and we question stupid directives! 
I've been working on my Overture Animation, which I originally created last year. It's an overture, because I decided to branch out with my music composition skills. Basically I always believed that music no longer could be music only. Not pop, which is already visual, but art music. Music not designed for children lol.
I chose Star Trek, because it is something you can make fun of. I use cut-up dialogue samples you see from the various associated media. I also have used MakeHuman to sculpt reasonable facsimiles of the main characters of Kirk and McCoy. I put my own digital sculpture in place of Nimoy. I play Spock lol. I also do the voice for Chekov too lol. 
Although I did do the music and a form of this animation last year. It was only in 1920x1080p, I wanted the animation in 4k 50fps, with WGR processing. I've learnt so much since doing the original animation only a year ago. I've actually started re-animating the 1st movement, which looks even better. Filmic log in Blender - the sequencer setting. I did set the filmic log for the 1st version of the piece in Blender - but I should have also switched on filmic log within the sequencer section. This has more to do with Vegas Pro 17, which I use to finish creating the AVI master files. The work still looks amazing mind you! 
Once finished - like a proper symphony - there will be 4 AV animated movements, and this overture. A whole new Star Trek adventure lol or The Search for The Lost Plot. Pretty apt lol.
Keep safe. Enjoy
Ben