Back to the Future Pinball at Special When Lit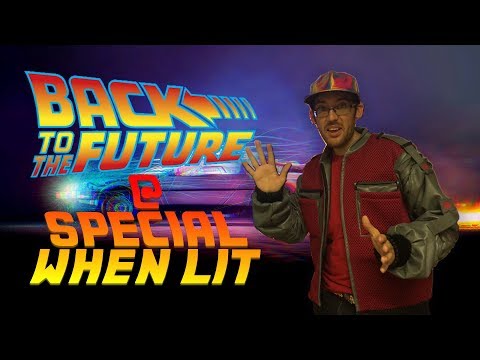 A few weeks ago I travelled to visit a particular special pinball machine set up at Special When Lit pinball club in Wiltshire, UK.
Salisbury isn't too far from where I live and with all the machines set to freeplay (and a guarantee of no Novichok) I couldn't resist going down.
But I wanted to make the intro for my video a bit more exciting so I dressed up in my Marty McFly outfit and filmed a nice pre-titles scene.
The first 40 or so seconds are where the real effects, grading and compositing is done. The rest of the video is fairly standard composite shots to overlay bits and pieces.
Please excuse the wind buffeting during the intro/outro, soz. I also forgot to use lapel mic when speaking to Peter, whoops. The audio tools in HitFilm are still a weak point in my view. It would be extremely useful to see a waveform in composite mode.
I'd love to know some of your thoughts and comments about what I can do in the future to improve my videos.
This discussion has been closed.