Boris Type on Text effect does not allow diacritics (foreign characters)
GabrielTudor
Website User
Posts: 61
Hi!
I just discovered that I can't use BCC Type on Text effect, as it does not allow foreign characters, like the ones with diacritics found in Romanian (my native language). So, characters like Ș or Ț are replaced with ?. This is unbelievable for a software that calls itself "Professional" (like Boris does). How is this even possible in the 21th century, where people all over the world are using this type of effects? Not all of us make English videos...
I have dropped them a message, but I ask you FX Home people to insist on them to fix the issue as soon as possible and send you the fixed version of the plugin, so we can have it working in the upcoming Hitfilm Pro version.
Thank you,
Gabriel
PS: Hitfilm rocks!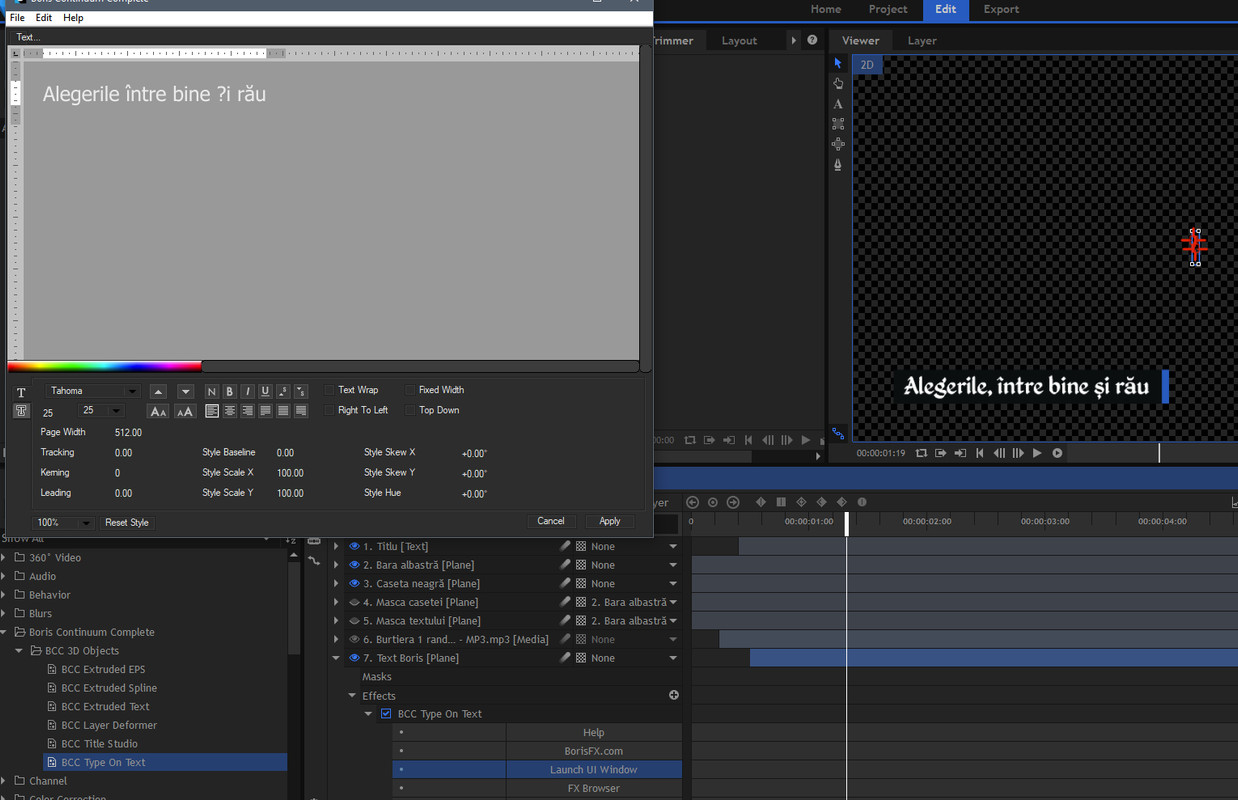 This discussion has been closed.