Dalek Chronicles Echoes of war fan film
Hi there, I have finally finished a project that i started 2 years ago and started filming February this year.  It started out as a stop motion animation but i then changed it to a CGI film, I have been filming it 1 day a week, due to work and somehow have managed to finish it the same day Doctor who returns to TV.
 Dalek Chronicles Echoes of War is a short animation on the conclusion of the Imperial/Renegade Dalek civil war. From what little information has been released from canon novels and books, the Renegade Daleks somehow won but no details on how they did it have been released or looked into. This is my take on it and has been a massive passion project of mine. Enjoy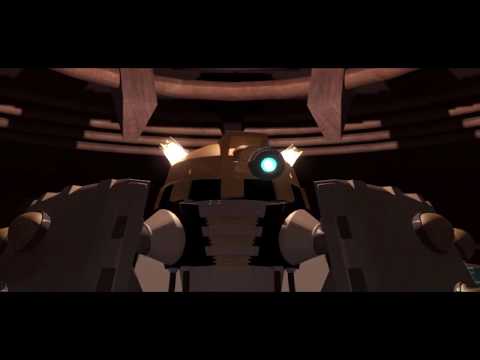 Credits
Dalek Voices: Chris Clark
3d Dalek Props: Chris Clark, Sam therapy, Who's Who, Mechmaster.
DAlek Emperor: Billy home
Emperor Mutant: Chris Clark
sets and Props: Supermassive games, Action Figure Theatre, Chris Clark, Billy-Bailey, Fallout Who Vegas
Soundtrack: Murray Gold, Colossal Trailer Music
Software: 3ds max2012, Hitfilm, audacity, Reaper.