Flying an X-Wing in your living room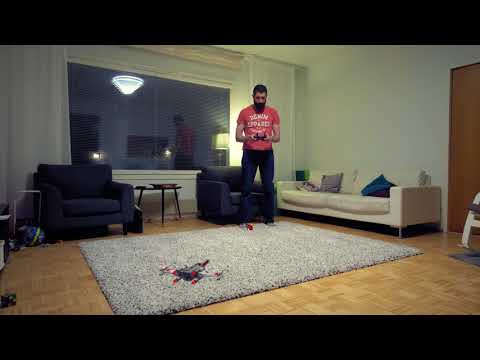 Since I don't have HitFilm Pro (so no moccha), and I'm only using free Fusion 9 (no planar tracker or camera tracker) I had to resort to other means to place the 3D X-Wing into the scene.
I basically created a 3D space like the room so I could freely move the x-wing and then add some matte solids to keep it "in the room".
I also had to use extra matte solids for the reflection (which IMHO is what sells it best).
The engines are based on a particles template from Fusion and the X-Wing from the free Video Copilot content. The other assets from production crate.
Comments