Awakening of the Daleks short film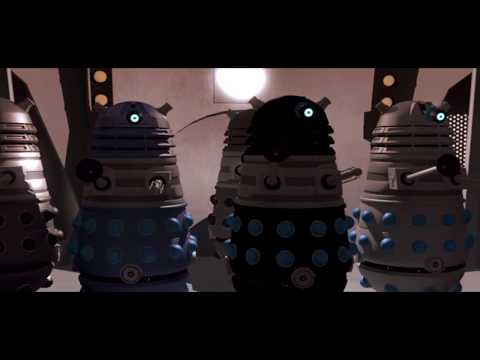 Awakening of the Daleks is a short film i have been working on for the last few months. It started out as just a short clip showing of the Niklas Jansson re imaging of the Daleks, which i took his concepts and made them into 3d in 3ds max. I think the design is brilliant and need to come alive. But when i started i found myself writing a small back story around there birth. A group of time war survivors track down and retrieve a Progenitor to create a new Dalek Paradigm.
Paradigm Dalek concept by Niklas Janssonhttps://androidarts.com/doctorwho/doctorwho.htm
Most of the film was shot in 3ds max, then everything else i did in Hitfilm pro. The scenes with the asteroids and black hole i created in hitfilm.
While working on this project i did encounter some issues. While pretty much happy with it, I wasn't to happy with the laser effects for the spacebattles, I started with a 3d particle laser  preset i downloaded, but found that for some reason it kept crashing hitfilm if i use more than one. So after that i used the animated lasers effect which looks alright but i feel it could do with improvement as re watching it i feel it looks flat. does anyone have suggestions i can try for future endeavors? Trying to do shield effects as well was a pain but i am happy with how it turned out,
So what do you think?
Comments