Space ships
Hey Hitfilm forum! New here. Been playing around with Hitfilm  and like any good newbie, I went straight to making Star Wars space ships...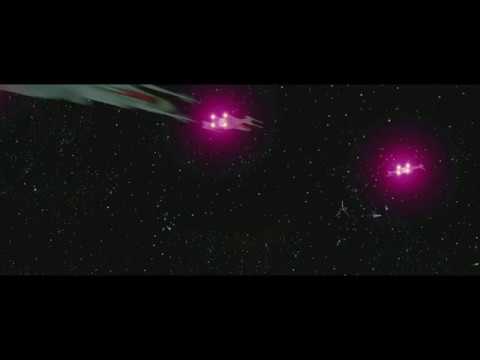 I have two main things I was hoping to get some help on. 1st thing is making the ships turn. I can't seem to get them to make smooth turns. Is it just a matter of being more careful and adding more key frames on the turns?  2nd thing is the engine glow. I made a point layer that I parented to the model. Then, added lightflare on a grade layer that I parented to the point layer. This worked out pretty good, but one thing I noticed is the light stays the same size as the ship moves away. Is there a better way to make it  3d to scale with the ships?
My next goal is to learn to control the camera pans. The Hitfilm interface is intuitive enough, I just need to play around and figure out what camera moves will look good.
Comments