WIP: Short Film - Sisters!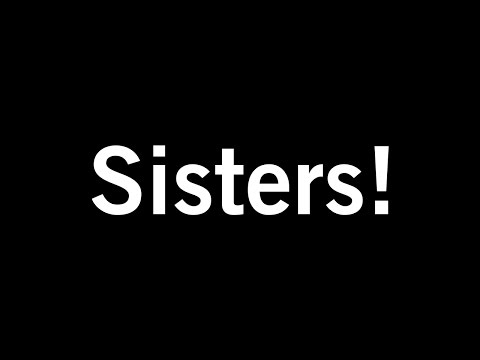 Hi,
Apologies first for the long post. This is my first edit with HFPro and I thought I would describe my workflow and the problems I encountered. That being said, a few of the problems I encountered have actually been fixed by the March 2017 update.... Anwayyyyyyyy....
I've been editing for sometime with Premiere, but decided at the start of this year to switch over to HitFilm Pro. So far I've enjoyed the ride. I've edited a number of shorter (audition) pieces so far with HFPro, but this is the first of my short films to be completely edited using HFPro.
The film was shot using a Canon EOS 6D, sound recorded via a shotgun mic (on a boom) linked to a Zoom H1. The canon also has a shotgun mic fitted to the hotshoe to get the cleanest sound in camera as possible.
The shoot took just under 6 hours to complete (had to be quick due to talents other commitments) and was a stress shoot for me as I had only just recently fractured my ribs slipping on ice. Yeah, those floor shots can really suck with knackered ribs.
The audio was synced using PluralEyes 3.5. I did attempt to sync the audio inside HF, but the lack of options meant I got about a 50% hit rate. At the time, the WAV form on the audio track was so small to be invisible, so I wasn't able to use it to manually match up the tracks on the timeline.
However, in the March 2017 update, this has now been changed so that I can now see a much bigger WAV from, and also I can select from three different types. I would say this part of HFPro is now 100% improved. Thanks team
So, back to the project. I filmed in 1080 but set the timeline to 720 so that I would have reframing options. I then created 3 additional tracks on the timeline. On the top track I placed a Letterbox PNG and on the track below that I placed a Rule of Thirds PNG (as a guide for re-framing the shots).
This left me with three tracks, one I used for all wide shots, one I used for the Lynn Character, and the other I used for the Jenna Character.
My workflow is to select a clip in the trimmer, set the in and out points, then drag and drop it to the Timeline. I know I should use insert to timeline, but I'm never sure if my Timeline Cursor is in the right place. One thing I noticed with this workflow is although selecting a clip in the Project area opens it in the Trimmer panel, it does not make the Trimmer the active panel, which means I would often be merrily setting in and out points (I use the ShuttleXpress for this ) but because the Trimmer is not active, me edit decisions were not applied to the clip and when I dragged it to the timeline I was surprised to find my clip didn't look like I wanted it too!
So I got into the hang of clicking the clip in the Project area, then clicking the Trimmer window to select it and make it active. Sucks when I forget though and felt like an encumbrance after a while.
Just to note, that I filmed this from several positions, and I had the actors run through the script twice for each camera position. Most of the time the camera was on a tripod, but there is one or two shots that are handheld. The shotgun mic was on a boom arm, also on a tripod, and positioned with the mic above the heads of the actors. This allowed me to micro position the mic as the actors engaged with each other.
Okay, so I have the rough gut, that takes me about two days of sorting through each cut and getting the best take of each line. Once that's sorted I used EQ effect to boost the audio. Hit a problem here in that on random cuts the EQ effect would cause the audio to give a loud Bleep noise as the timeline transitioned from one clip to another. This has now been solved, but at the  time I needed to move forward with the project, so I stripped off all EQ effects from each sound file, exported the timeline as Audio only, then edited it in Audacity to improve the audio. Imported that back into HFPro and disabled the audio tracks from the original footage.
Thought: Although I can copy an Effect like EQ from one clip and paste it on Multiple clips, it's not possible to remove an Effect from multiple clips. Would be handy to have this feature, if for nothing else, debugging a timeline.
Once that was done, I did a bit of grading (not really something I enjoy, so I keep it basic), improved the lighting a bit, added some titles and also a couple of sound effects. I found at this point I really missed Timeline Markers. To accurately place a sound effect (or even a visual effect), it's nice to be able to identify a point on the timeline, or on a clip, and place a marker on the Timeline or on a clip. I know there are workarounds, but many of them are pretty crude and I really can't think of a single reason why Markers should not be implemented on the HFPro editor.  It is something that takes the shine of HFPro as an Editor. A small thing I admit, but I think I've been using markers for one reason or another since I started using Premiere way back in '95, sooooo, there's that...
Okay, edit done, I sent out some review copies to the actors and others, got some notes back, then went in and re-edited to create a shorter sharper version.
And that's were I am at now. This is still a Work In Progress, but I think it's nearly there. All in all I have enjoyed editing with HFPro. I was concerned that it was JUST a special effects compositor, but I think after working with it for about two months now (not constantly, but you know, back and forth) I can honestly say that apart from a few workflow issues (trim panel) and missing features (markers), HFPro 2017 is an editor in its own right.
Comments