Mask Leaving Pieces Behind
Hey guys, I'm having a little bit of a problem here, tried some things, and I'm not sure what to do. I've got this old Hitfilm 1 file I wanted to make some changes to in Hitfilm 2 and rerender. I was able to make my adjustments no problem, but I'd had to do some roto on the shot, and the mask isn't functioning properly. I really don't want to have to redo the roto.
Here's an image with the mask turned off, so you can see what I'm roto-ing out: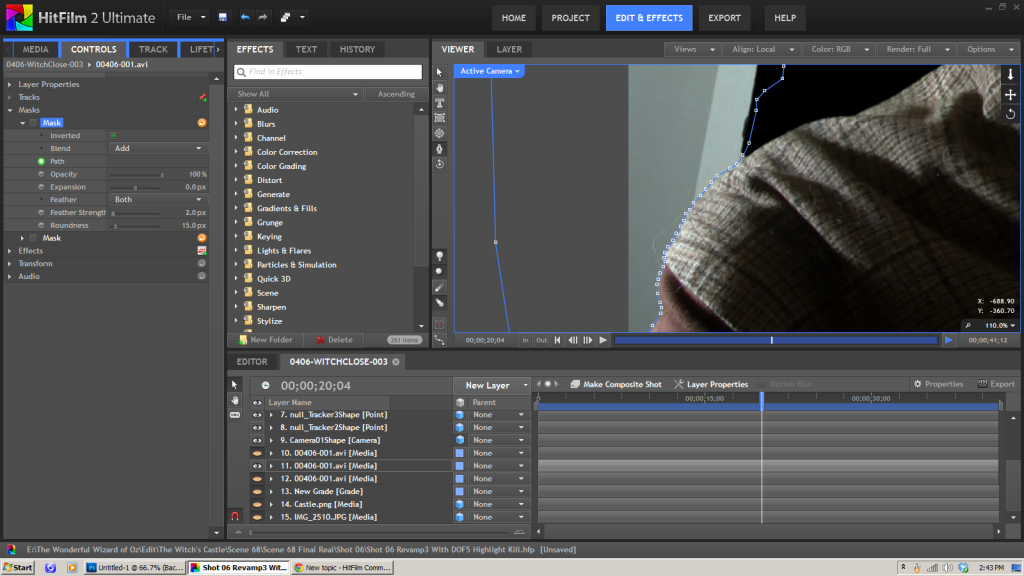 And here's an image with the mask turned on: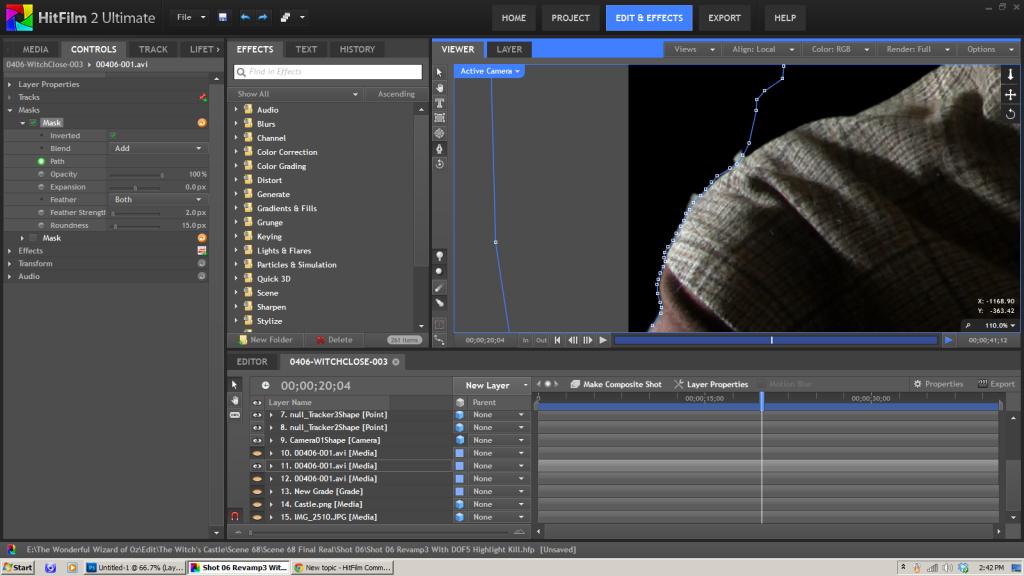 See those little pieces that are outside the matte line but still being left behind? I can't figure out how to get rid of those, and they weren't present the last time I rendered this shot in Hitfilm 1. I thought maybe some effect on the piece of footage was superceeding the mask, but even with all effects turned off the problem still persists. Then I turned the footage into an image stream with all the effects baked in and applied the mask to that to see if it might help, but I had the same issue. Anybody ever experienced anything like this before?
Comments