TDDavis' Li'l Projects thread - Seaview refit - 1/25/2023
Okay, all. I've been working on my Jupiter 2 project some more after seeing Stargazer54's crash in:
http://hitfilm.com/forum/discussion/7518/lost-creek-productions-thread#latest
I'm still trying to figure out the debris that gets pushed up in the crash.
I have 3 shots in the pipeline at once but they all have little "glitches" that I need to correct before they are halfway presentable. This one is just halfway, but the earth render was too good to not go ahead and show. It was from a Cinema 4D tutorial I found on Youtube here:
https://www.youtube.com/watch?v=cCyiHJ-q9NI&t=167s
I downloaded it and tweaked his model just a bit to suit my needs and had it rendered on a friend's old copy of C4D in 4K. I had some problems with the atmosphere getting lost in the alpha (it shows in the PNGs but doesn't when imported as a sequence, so I rendered with a black bkg and used demult finally.) It was a 5 hour render!
The motion of the J2 has a couple of spots I'm not happy with yet.
Here it is: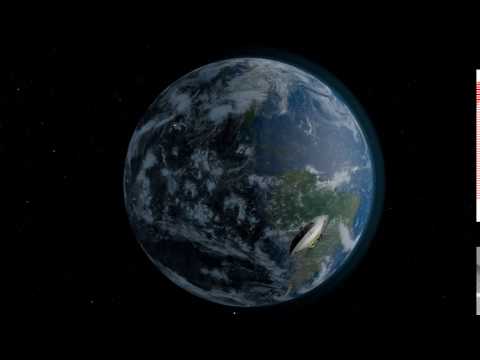 Comments