"Star Trek: Rendezvous" A new Fan Film
I just put our new Fan Film on the movie wall, Star Trek: Rendezvous.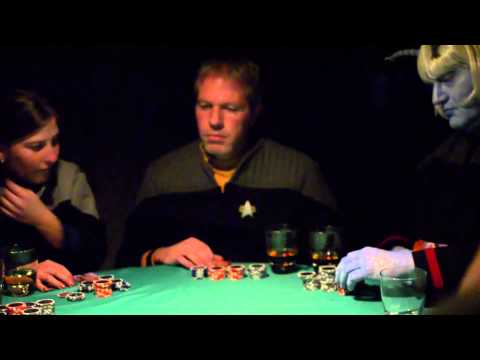 This was put together by clubmembers of the USS Rendezvous in Logan, UT. We discovered we had an interesting group of talents. We have a make-up artist who can do some impressive prosthetic effects. Another member builds props that are screen-worthy. He made a Ghost Busters Proton Pack that is on display in an auto museum next to the 'Ecto One.' My wife did most of the costumes.
This was a fun project to work on. I did some of the camera work, the animations, and the final edit. All of the composite shots were done in Hitfilm Ultimate 2. Final editing was done in Premiere Pro CS 6.0. All of the animations were done in Electric Image Animation System.
We used a couple of the DIY designs created by the Frugal Filmmaker (look for him on YouTube). The opening shot (overhead view) was done with the Frugal Crane. We did discover one drawback to the crane. We couldn't lock the crane in place so it had to be held. This left it bouncing up and down as we were shooting. I ended up stabilizing that footage in Hitfilm so we could use it.
The other project we used was the Frugal Stabilizer (Fig Rig) for the poker scene.
I shot the bridge shots, as well as the galley scene, using my Panasonic Lumix FZ150. I used the Fig Rig and my fluid head tripod for those shots.
The poker scene was shot by our director using his Nikon D5100. He also has a Zoom H4N and an older Sennheiser mic that we used for the audio.
Comments