Earth Shattering Pictures production thread
I'm working on several different projects at once.
The first is a 15 minute short sci-fi film called 'Metamorphosis'. I've done all of the principle photography for it and I am currently working on the portions that need to be animated. This project blends filmed footage with a lot of computer generated elements composited into it.
I'm about 50% done with it as of this date.
The second is a shorter 10 minute fantasy film called 'Fire Realm'. I'm doing this one almost entirely with computer generated assets. About the only real parts will be a few shots of me with the green screen. I'm planning on generating terrain/landscapes either in Vue 10.5 or Bryce. The characters will be mostly animated. I've even created an animated double of myself to use for stunts or shots where it's not practical for me to film it on the green screen.
I've just started this project as I wanted to wait until I could use Luxrender to render my animations for this project. But I've been practicing terrain generation in Vue 10.5 PLE to see if I can use it in my workflow to get the results I want.
Third is a comedic parody of the 'Man of Steel' trailer / Superman Returns. About 60% finished.
___
1. The teaser poster for Metamorphosis.
[img]
http://earthshatteringpictures.com/lux/poster-small.jpg[/img]
2. The animated version of myself
[img]
http://earthshatteringpictures.com/lux/me.jpg[/img]
compared to non-animated me
[img]
http://shake.bitjanitor.net/~dcroft/nonanime.jpg[/img]
___
Recently, I've upgraded my animation render engine to Luxrender, which handles light and surface textures in a much more realistic fashion. I've only just started with it the last couple of days, but I am encouraged by early results.
Here is a sample of the dragon I'll be using in Fire Realm
without
Luxrender:
And the same sample
with
Luxrender: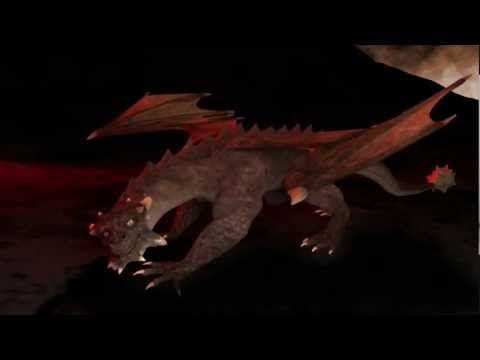 You can already see, the dragon looks much less cartoonish and plastic-like (I just did the animation and lip-sync in 15 minutes - the final product will have much better animation). So I'm hopeful this new render engine will allow me to increase the quality of my work, while speeding up render times since I'll be able to network computers together in a mini-render farm.
___
While the computer is busy rendering that, I'm writing a screenplay for a longer form sci-fi film that I've had kicking around in my head for some time.
I'm also editing a 470,000 word epic fantasy novel that I've already written. At a future point, there will be a series of short films that connect to that novel.
And I am also sketching out ideas for sample commercials I can shop around to local businesses in an attempt to get commissioned work and a couple ideas for short animated videos to bring in subscribers to my YouTube channel.
Comments